Our trademark attorneys have a successful track-record of winning trademarks for our clients. Explore the expertise of our trademark attorneys in their individual Attorney Profiles.
Our service portfolio in trademark law covers all aspects of acquiring, defending, and attacking trademark rights. With our team of U.S., European, and German trademark attorneys, we are looking forward to representing you before renowned intellectual property organizations, including the World Intellectual Property Organization (WIPO), the United States Patent and Trademark Office (USPTO), the European Union Intellectual Property Office (EUIPO), the United Kingdom Intellectual Property Office (UKIPO), and the German Patent and Trademark Office (GPTO).
Trademark Services
The following is a non-exhaustive, exemplary list of the services we offer in the context of trademarks. We are happy to discuss your trademark goals with you and come up with a tailored service package that fits your needs. Learn more about our service principles.
Trademark Protection
We guide you step by step, from pre-filing advice to acquiring a registered trademark, ensuring your innovations receive the protection they deserve. Our services cover:
Trademark rights analysis
Preparing a strategically tailored list of goods and services
Filing and prosecution of trademark applications
Do you need an estimate on how much a trademark registration will cost you in the United States, the United Kingdom, the European Union, or in Germany? Feel free to use our trademark fee calculator, which is provided below!
Trademark Defense
Exercising your right to prohibit unauthorized use of your trademark is essential for making use of your trademark. Or services cover:
Competitor monitoring services
Cease and Desist letters and takedowns
Registering your rights with authorities and corporations for preventative care
Trademark Enforcement
To fend off trademark infringers, we enforce your intellectual property assets in federal and state courts across the U.S., Europe, and Germany. Our enforcement services encompass:
Litigation Support and Representation

Alternative Dispute Resolution (ADR)

Strategic Enforcement Counseling
Trademark Oppositions
Trademark oppositions are often used to revoke a trademark shortly before or after its registration, especially before the European Patent Office and the German Patent and Trademark Office. Our services include:
Searches for older rights globally or in selected jurisdictions,
Analysis of 'absolute' and 'relative' trademark registration hurdles,
Conducting written and oral opposition proceedings in English and German languages, both in offense and defense positions
Note that trademark oppositions are only possible for a short period of time before or after registration, depending on the jurisdiction. Additional measures to invalidate a trademark are available.
Trademark Appeals
Many decisions issued by Patent Offices can be appealed in front of dedicated appellate bodies. Our services include representation before the Patent Trial and Appeal Board (PTAB) of the USPTO, appeal bodies of the European Union Intellectual Property Organization (EUIPO), and the Board of Appeal of the German Federal Patent Court. Our services include:
Providing preliminary opinions to likelihood of success
Conducting written and oral proceedings in English and German languages
Trademark Commercialization
Once you have a registered trademark right, you are free to sell, market, license, and mortgage it. We help you monetizing your protected trademark right effectively with our comprehensive services, including:
Transfer of rights agreements
Licensing agreements
Trademark portfolio management
Strategic trademark counseling
Additional Services
In addition to core trademark services, we facilitate:
Translations of goods and services in all language pairs of English, German, and Mandarin Chinese, adhering to the official terms where possible
Trademark renewal fee payments before the European Union Intellectual Property Office EUIPO, the German Patent and Trademark Office, and the UK Intellectual Property Office
Trademark searches and trademark landscaping
Why Choose Plevan Ltd for Your Trademark Needs
Due to the international character of our firm, our services always factor in international aspects. Rendering our services with the anticipation of what the outcome might be in the U.S. and in Europe can significantly increase the net value added for national and international filing strategies.
For all correspondences and engagements, we welcome communication in both English and German, whether in written or verbal form. We also welcome communication in Mandarin Chinese in written form.
What Exactly is a Trademark?
Want to know more about how trademarks work? Visit our trademark resources area.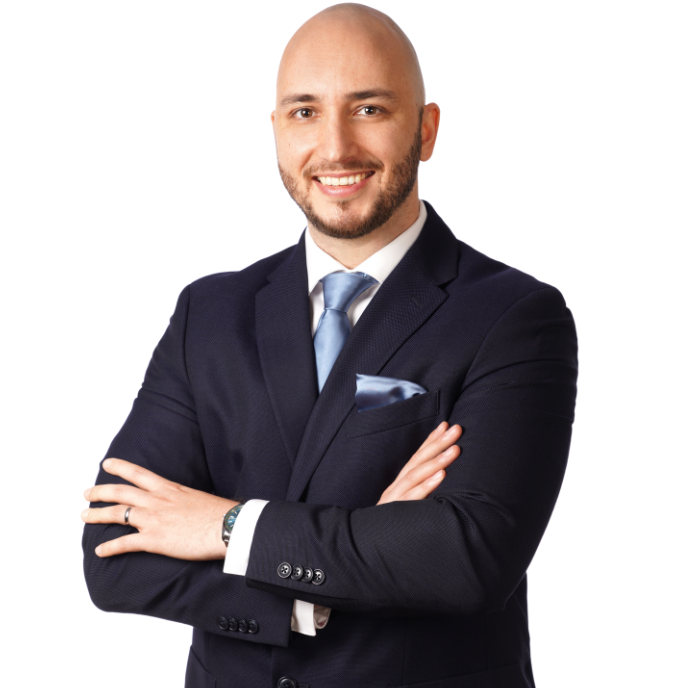 German Patent Attorney
European Patent Attorney
UPC Representative